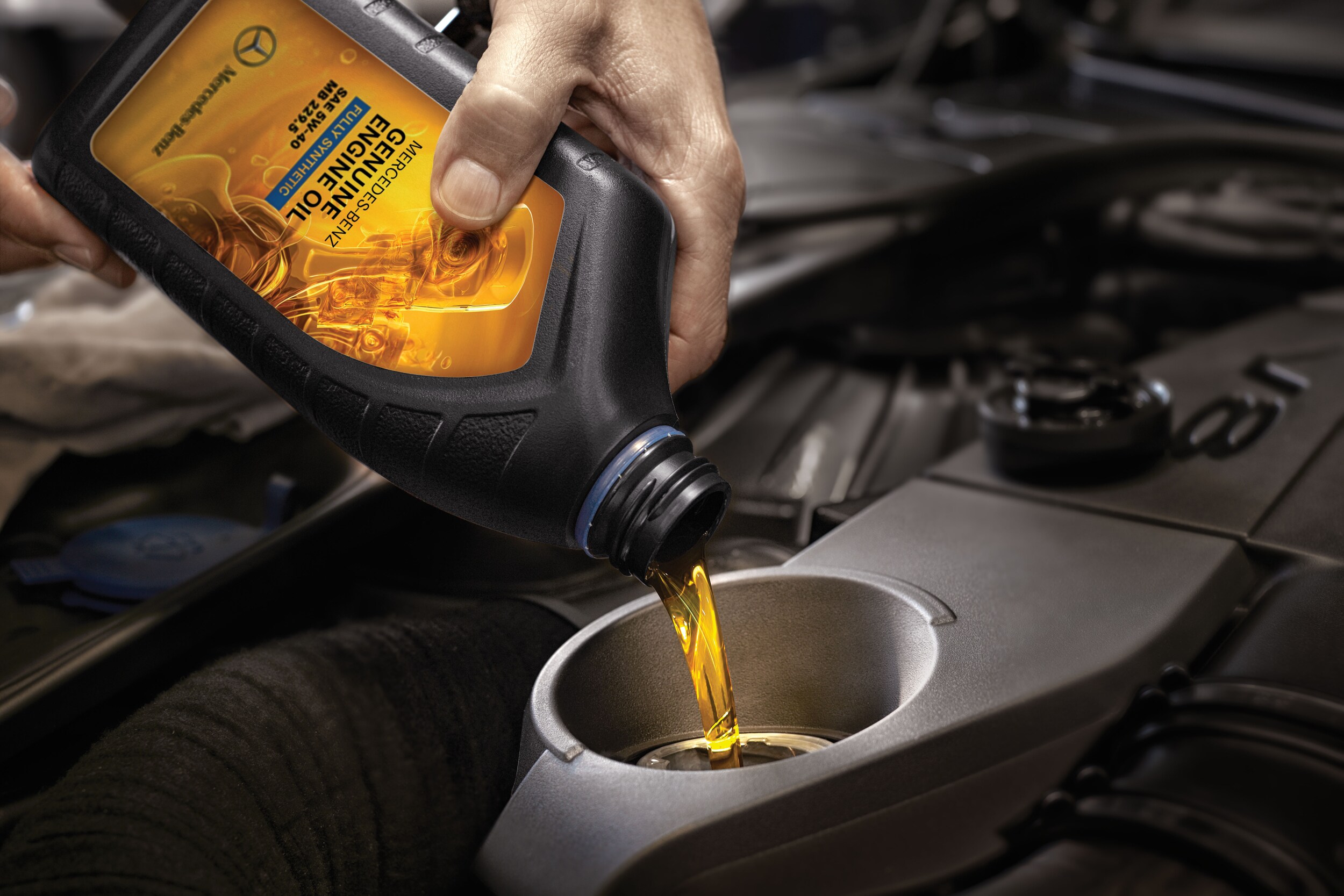 ​
Have you been looking for a service center near Columbia, SC to trust with your Mercedes-Benz model's routine maintenance? Look no further than the expert service technicians at your local Dick Dyers Mercedes-Benz dealership to help you keep up with regular oil changes. We know the Mercedes-Benz brand like the back of our hand and work hard to keep your luxury model running like new for years to come on the roads of Sumpter, SC.
The Importance of Routine Oil Changes
Routine oil changes should be completed about every 10,000-miles on your Mercedes-Benz vehicle. Depending on how frequently you drive, how old your vehicle is, and whether you're predominantly driving in the city or on the highway, you could need your oil changed more frequently.
Regardless, fresh oil is a vital part of your car, coupe, or SUV model's performance, as the oil acts a lubricant for all the moving parts in your engine. New oil also flushes through your engine and removes the dirt and debris that can gather there over time. As a result, you're likely to experience better gas mileage in your Mercedes-Benz coupe, sedan, or SUV, and you can count on your engine running well for longer. At the end of the day, oil changes are one of the easiest ways to care for your vehicle.
Schedule Your Service Appointment Today
Think it's time for your Mercedes-Benz vehicle to get an oil change? Schedule your appointment today with our expert service center to get the process started. We're extremely flexible and conveniently located for those drivers coming from Aiken, SC, and Camden, SC. When you get your Mercedes-Benz serviced with us, you'll experience top-notch customer attention and a deep commitment to your satisfaction. Visit us today near Lexington, SC.